United States
Start a US Company with ease in any US State
United Kingdom
Incorporate a UK Pvt. Ltd. Company in 24 Hrs.
Canada
Federal or Provincial LLC/Corporation
India
One Stop Shop for Indian Business Registrations
Expertise and Experience
At Koshika, we understand that every business is unique. That's why we provide personalized service to ensure your specific needs are met. Our team of CPAs and attorneys have years of experience helping businesses of all sizes navigate the complex world of company registration in US and compliance. We know the ins and outs of the legal system and have a deep understanding of the complexities involved in setting up and running a business in the US.
US Company Formation | LLC Registration
Company Registration in USA
Koshika is more than just a company registration in USA service provider. We are your ultimate legal and compliance partner, offering a guarantee card to ensure your US business is fully compliant with all regulations. As a family of global founders, we understand the unique challenges of company registration in US. That's why we are backed by a team of certified experts, including CPAs, attorneys, and an amazing support team, to provide you with the expertise and experience necessary to succeed. 
One Stop Shop
USA Company Registration for non-Residents
Benefits of Company Registration in USA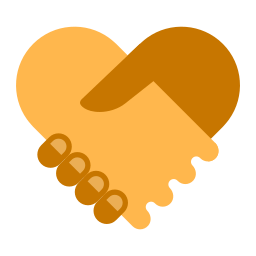 Global Recognition
With a Company registration in USA, your business has global legal recognition, which means you can enter into legal agreements and contracts in the United States.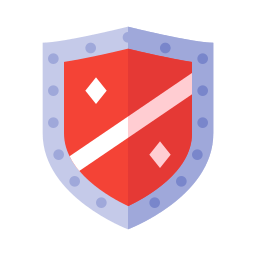 Liability Protection
Registering your business in the USA limits your personal liability for business debts and obligations.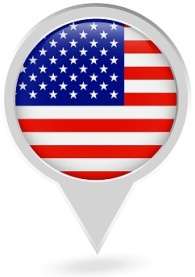 Credibility & Authority:
Registering a company in the US enhances your business credibility with customers, suppliers, and investors too.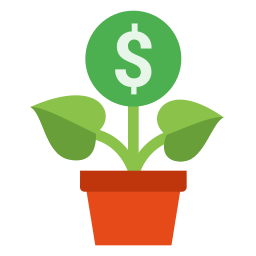 Tax Benefits
Registered businesses in USA can take advantage of tax benefits and incentives according to state law, which can help save money.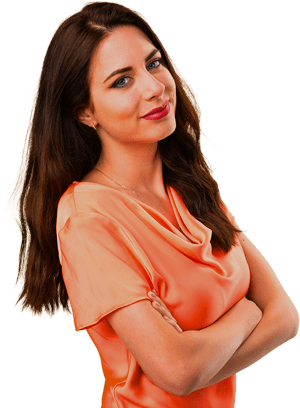 Get Your US LLC/C-Corp Today!
We'll form your company, Get your EIN, ITIN and help open your US Business Bank Account.
USA Company Registration Process
In order to register a company in US, below are important steps to follow.
Start
Transparent Pricing with No Strings Attached
Pricing With Start-Ups in Mind
LLC/Corporation Registration
Registered Agent Service
Basic Mail Handling
EIN (SSN/ITIN Required)
EIN Without SSN/ITIN
US Bank Account
Recommended for Micro Start Ups
LLC/Corporation Registration
Registered Agent Service
Registered Business Address
Priority Mails(Letter) Handling
EIN Without SSN/ITIN
Standard EIN Approval (25-30 Days)
EIN Letter i.e. CP575 Notice
US Bank Account (DIY)
EIN Verification Letter i.e. 147C
US Payment Gateway
Check Deposit Service
Director/Owner's Service Address
US Business Phone System
Compliance Guarantee
Legal/Litigation Support
Tax Consultation
Funds Repatriation Support to Home Country
India Specific Support (as per FEMA/RBI/ODI guidelines)
Best Value for Foreign Founders
LLC/Corporation Registration
2-4 Hours Express Filing
Registered Agent Service
Unique US Business Address
Dedicated Mails/Letter Handling
EIN WIthout SSN/ITIN
Express EIN Approval (07-15 Days)
EIN Letter i.e. CP575 Notice (Hard Copy)
Fax Copy of EIN Verification Letter (147C)
Done-For-You Bank Account (Assured Approval*)
Priority Offer for Physical Bank A/c*
Check Deposit Service (Optional)
US Payment Gateway
Director/Owner's Service Address
Unlimited Compliance Guarantee
Legal/Litigation Support
Unlimited Tax Consultation
Funds Repatriation Support to Home Country
India Specific Support (as per FEMA/RBI/ODI guidelines)
Types of Companies You Can Register in the USA
There are several types of companies you can register in the USA, including:
Sole Proprietorship: A sole proprietorship is the simplest and most common type of business entity. It is owned and operated by one person, who is responsible for all business decisions and liabilities. This can only be formed by US residents.
Partnership: A partnership is a business entity owned and operated by two or more people. Partnerships can be general or limited, depending on the level of liability protection desired.
Limited Liability Company (LLC): An LLC is a hybrid business entity that combines the liability protection of a corporation with the tax benefits of a partnership. LLCs are the most popular type of business entity in the USA.
Corporation: A corporation is a separate legal entity that is owned by shareholders. It provides the highest level of liability protection but is also subject to more regulations and formalities.
How can Koshika LLC help USA Company Registration as Non-Resident?
Agencies can play a critical role in helping USA company registration as non-residents by providing guidance and support throughout the process. Here are some ways How Koshika LLC can help you:
• Choosing the right type of company: An agency can help non-residents choose the right type of company for their needs based on their business goals, structure, and tax implications. This can be a crucial step in ensuring that the company is set up for success from the outset.
• Determining the right state for us company registration: Each state in the US has different laws and requirements for US company registration. An agency can help non-residents determine the best state for registration based on their business activities, tax implications, and overall business goals.
• Providing a registered agent: Non-residents are required to have a registered agent in the US to receive legal notices and documents on behalf of their company. An agency can act as the registered agent and provide a physical address in the state of registration.
• Preparing and filing paperwork: The process of preparing and filing the necessary paperwork for company registration in usa can be time-consuming and complex. An agency can help non-residents prepare and file the required paperwork, ensuring that all necessary information is included and all deadlines are met.
• Obtaining an EIN: Non-residents need to obtain an Employer Identification Number (EIN) from the IRS to operate their company in the US. An agency can help non-residents obtain an EIN and ensure that they comply with all necessary tax requirements.
• Obtaining licenses and permits: Depending on the type of business and location, non-residents may need to obtain additional licenses and permits to operate legally in the US. An agency can help non-residents navigate this process and ensure that they are in compliance with all applicable regulations.
• Maintaining compliance: Once a company is registered, it is important to maintain compliance with state and federal regulations. An agency can help non-residents stay compliant by filing annual reports, paying taxes, and maintaining accurate records.
Overall, working with an agency can make the process of registering a company in the US as a non-resident much easier and less stressful. An agency can provide guidance and support throughout the process, helping non-residents make informed decisions and avoid costly mistakes.
EIN and ITIN number for USA company registration - Why it is important
EIN (Employer Identification Number) and ITIN (Individual Taxpayer Identification Number) are both important for US company registration, as they are used by the Internal Revenue Service (IRS) to identify businesses and individuals for tax purposes.
EIN is a unique nine-digit number assigned to a business by the IRS. It is used to identify the business for tax purposes, such as filing tax returns, paying taxes, and opening a bank account. Every US-based business is required to obtain an EIN, regardless of whether it has employees or not.
An ITIN, on the other hand, is a nine-digit number issued by the IRS to individuals who are not eligible for a Social Security Number (SSN), but who need to file tax returns or other tax-related documents. This includes non-resident aliens who receive income from US sources, such as rental income or business income. An ITIN is required for non-US citizens who are not authorized to work in the US but who still need to file a tax return.
In the context of US company registration, obtaining an EIN or ITIN is important because it allows the business to comply with tax regulations and operate legally in the US. The EIN is necessary for opening a bank account, hiring employees, and filing tax returns. The ITIN is necessary for non-US citizens to file tax returns and pay taxes on their US-based income. Overall, obtaining an EIN or ITIN is an important step in the process of US company registration, as it allows the business to operate legally in the US.
Common Queries for
USA Company Registration as Non-Resident
Don't just take our word Our Clients Speak for
US Company Registration Services
Real People, Local Support
We Live in Your Time zone

Experience exceptional service from highly professional staff. They are not only meeting expectations by delivering results in just 15 days, far ahead of the promised one-month timeline. They provide unwavering support at an affordable price. They efficiently establish my LLC company on the same day while addressing all your doubts beforehand. In just a week, they secure my EIN number, followed by granting access to my US business bank account within a remarkable three days. Additionally, they offer a seamless solution for payment gateway needs. In summary, Koshika LLC are your one-stop shop for company formation in the USA.
We would like to take a moment to express our appreciation for selecting Koshika LLC to establish our presence in the United States was right decision. The services provided to us were truly remarkable, offering a unique experience. The entire process was not only seamless but surprisingly fast. Mr. Rakesh was always available and accessible, regardless of the time, promptly addressing all our inquiries. They truly excel in delivering exceptional service. We give them a resounding 5-star rating!

Rakesh has maintained constant communication and remained calm throughout the entire process. He was always available to address any queries we had. He provided a comprehensive overview of the process and guided us step by step. Rakesh also ensured that we felt comfortable throughout the process. Furthermore, he promised and delivered everything within the agreed-upon timeframe. We greatly appreciate all the assistance provided. Thanks

They handled every aspect for us, from setting up the LLC to obtaining the EIN and finally opening a US business bank account. The service they provided was truly exceptional, with quick responsiveness and reassurance. They completed everything ahead of schedule. I compared their services to other providers who charge four times the amount, and not only is their pricing more reasonable, but their service quality and delivery time far surpasses the competition. I highly recommend them to fellow entrepreneurs.

We received excellent support and service throughout the US business incorporation process. It is undoubtedly the best service available for this purpose. Rakesh Sir, with his humility and helpful nature, guided us at every stage of the incorporation. The team was incredibly supportive throughout the process. We extend our gratitude for their assistance. Thank you.
Get in touch
Real humans with emotions for support not robots!
We understand that being a founder of an off shore company, we all need somebody to assist, guide & help us with corporate laws and compliance obligations of that country. Therefore, we work with our clients and assist them 24×7 on phone, email & live chat.
24/7 hours customer support
100% money back Guarentee