United States
Start a US Company with ease in any US State
United Kingdom
Incorporate a UK Pvt. Ltd. Company in 24 Hrs.
Canada
Federal or Provincial LLC/Corporation
India
One Stop Shop for Indian Business Registrations
With Complete Compliance!
USA Company Registration
Koshika is not just any other US company registration service provider but your US business's legal & compliance guarantee card. We are a family of global founders backed with expertise and experience of a team of real humans comprising of CPAs, Attorneys & amazing support team. 
What we do about Company Registration in USA
Expertise: Being a usa company registration agency, we have experience and expertise in navigating the legal and regulatory requirements for a company formation in the US. This can save you time and ensure that your company is formed correctly and in compliance with all necessary regulations.
Convenience: Registering a company in US can be a time-consuming and complex process. We can help you save time and hassle by handling the paperwork and administrative tasks for you.
Personalized advice: Unlike other us company registration agencies, we also offer personalized advice and support, helping you make informed decisions about your company's structure, ownership, and other key details.
Speed: Company registration in USA can take weeks or even months if you try to do it yourself. However, we can often expedite the process and get your company registration in US much more quickly.
Ongoing support: We offer on-going support, including legal and accounting services, to help you manage your company's operations and stay compliant with regulations.
Overall, contacting a USA company registration agency service can be a smart choice for entrepreneurs who want to save time and ensure that their company formation in USA correctly and in compliance with all necessary regulations.
Procedure to Follow for US company registration
Registering a company in the US typically involves the following procedures:
Choose a business structure: The first step is to determine the type of legal structure your business will take, such as a sole proprietorship, partnership, LLC, or corporation.
Choose a state: The next step is to decide which state you want to register your business in US. The state you choose will determine the specific requirements for registration and ongoing compliance.
Choose a name: Choose a unique name for your business that is not already in use by another registered business in the state.
Register with the Secretary of State: Submit the necessary paperwork and pay the required fee to register your business with the Secretary of State in the state you have chosen.
Obtain necessary licenses and permits: Depending on the type of business you are starting, you may need to obtain certain licenses and permits to operate legally.
Obtain a Tax ID number: Apply for an Employer Identification Number (EIN Number) from the Internal Revenue Service (IRS) to identify your business for tax purposes.
Register for state and local taxes: Register for any state and local taxes that apply to your business, such as sales tax or property tax.
Set up a business bank account: Open a separate US business bank account for your business to keep your personal and business finances separate.
Register for business insurance: Consider obtaining insurance coverage to protect your business and its assets.
Comply with ongoing requirements: After registering your business, you will need to comply with ongoing requirements such as filing annual reports and paying taxes.
It is important to note that the specific requirements for registering a business in USA can vary by state and by business structure. It is recommended to consult with a legal or financial professional to ensure that you meet all the necessary requirements for your specific situation.
One Stop Shop
USA Company Registration for non-Residents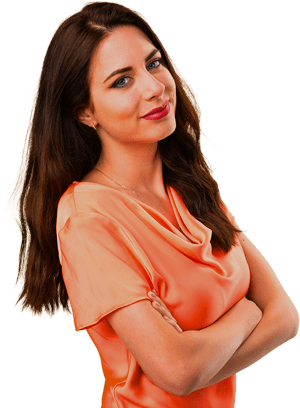 Get Your US LLC/C-Corp Today!
We'll form your company, Get your EIN, ITIN and help open your US Business Bank Account.
Transparent Pricing with No Strings Attached
Pricing With Start-Ups in Mind
LLC/Corporation Registration
Registered Agent Service
Basic Mail Handling
EIN (SSN/ITIN Required)
EIN Without SSN/ITIN
US Bank Account
Recommended for Micro Start Ups
LLC/Corporation Registration
Registered Agent Service
Registered Business Address
Priority Mails(Letter) Handling
EIN Without SSN/ITIN
Standard EIN Approval (25-30 Days)
EIN Letter i.e. CP575 Notice
US Bank Account (DIY)
EIN Verification Letter i.e. 147C
US Payment Gateway
Check Deposit Service
Director/Owner's Service Address
US Business Phone System
Compliance Guarantee
Legal/Litigation Support
Tax Consultation
Funds Repatriation Support to Home Country
India Specific Support (as per FEMA/RBI/ODI guidelines)
Best Value for Foreign Founders
LLC/Corporation Registration
2-4 Hours Express Filing
Registered Agent Service
Unique US Business Address
Dedicated Mails/Letter Handling
EIN WIthout SSN/ITIN
Express EIN Approval (07-15 Days)
EIN Letter i.e. CP575 Notice (Hard Copy)
Fax Copy of EIN Verification Letter (147C)
Done-For-You Bank Account (Assured Approval*)
Priority Offer for Physical Bank A/c*
Check Deposit Service (Optional)
US Payment Gateway
Director/Owner's Service Address
Unlimited Compliance Guarantee
Legal/Litigation Support
Unlimited Tax Consultation
Funds Repatriation Support to Home Country
India Specific Support (as per FEMA/RBI/ODI guidelines)
Common Queries for
US Company Registration as Non-Resident
Don't just take our word Our Clients Speak for
US Company Registration Services

Great service and great staff and very professional. They promised me to do a job in one month but they did their job within 15 days and they are very supportive with affordable price. They set up my LLC company on the same day and before setting up they cleared my all doubts, and they gave me an EIN number within a week, then within 3 days they give me access to my US business bank account and after that, they gave me a solution for payment gateway also. If I have to describe this company in one word so it's a One-stop shop for company formation in USA.
We would like to take a moment to acknowledge the fact that choosing StartUSACompany by us to setup our presence in States was the right decision. The services offered to us were exceptionally unique and the process was not only smooth but a lot faster. Mr Rakesh had always been approachable, be it noon, evening or post midnight to address our queries. They do a great job offering exceptional service. 5-stars all over for them !

Rakesh has been in constant touch and keeping calm in through out the process. He was always available to answer your queries. He gave an overview on the said process. Went step by step. He also made sure that we are comfortable in the process. Also has promised delivered everything in the said time. Appreciate all your help. From, Smartwork IT Services.

They took care of everything. LLC , EIN and finally bank account in the US. The service is amazing, super responsive and assuring. Everything completed before the deadline. I explored other services providers who are charging 4 times more and their service quality and delivery date is too long. Highly recommend for entrepreneurs.

Excellent support and service. Best service for US business incorporation. Rakesh Sir is very Humble and helping person. Helped us in every stage of the incorporation. Very supportive team. Thank you
Real People, Local Support
We Live in Your Time zone
Get in touch
Real humans with emotions for support not robots!
We understand that being a founder of an off shore company, we all need somebody to assist, guide & help us with corporate laws and compliance obligations of that country. Therefore, we work with our clients and assist them 24×7 on phone, email & live chat.
24/7 hours customer support
100% money back Guarentee
Meet the global founders
Our Amazing Clients
Latest Blog
Know something more from our latest blog!